---

IP.ThinkTank
new Think-Tank for building a new wiser world
powered by Northern Institute (IP: Instytut Północny, located in Wroclaw, Poland)

Are you ready for new world?
Are you ready for new ideas, innovations, concepts?
Start the Game*, the game for you, your family, country and whole planet...
Enjoy the Game and win!

If you want to get to know us - just click this gate**: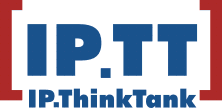 *) The Game consists of your life! Accept the challange!!
**) Our webpages are available only in Polish. If you do not speak Polish (a beautiful Slavonic language), just use Google Translate tool.
---
Copyright © IP (Instytut Północny / Northern Institute) 2012-2018